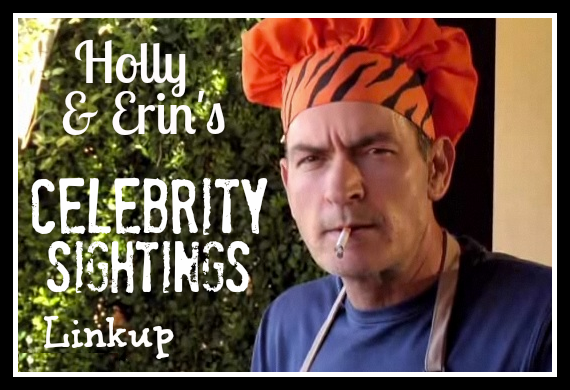 I'm really digging at the bottom of the barrel for this one! AND even better, I have no proof! But, here goes nothing.... At a Kenny Chesney concert about 9 years ago....after the show my friends and I met a guy named Nick...he was about the same age as us and played the violin aka the fiddle (to us country folk) in Kenny Chesney's band. He liked us, and we liked him....so we actually hung out with him for a while! He was close to our age....we were 19-20. That summer we saw Kenny Chesney, 2 more times! lol. And yes....we found Nick each time! Did I mention he was pretty easy on the eyes as well?!? I'm sure you already picked up on that!
What's making this little story even better is that this is really not a celebrity! LoL. It's not like I was hanging out with Kenny Chesney. But hey, I'm trying here.
I met Ty Pennington from Extreme Home Makeover....and back in the day, Trading Spaces. It was short and sweet, just a little autograph session, and an intro. Nothing special, but he was cool. It was at a Home and Garden Expo. Pretty exciting stuff!! I actually do have a picture of this one.......somewhere : /
With me being from Ohio, we're NASCAR fans.....Well I was a bigger fan about 10 years ago, than I am now. But, I got Jeff Gordon's autograph who was then the love of my life. It was at a race in Bristol Tennessee. Do autographs count, as meeting? Well That's all I have to go with!
I would really love to have these awesome celeb stories...but I got nothin. And with celeb sightings this bad.....you know I'm not making this stuff up! LoL.